A Melbourne-based production company specialising in documentaries and video content.
Walking Fish
My video
ABOUT US
We tell real stories that entertain and engage audiences across social media, television and web platforms. In all our work, we focus on tangible narratives that an audience can connect to and draw value from.
Walking Fish are three mates - Lachy, Louis and Dave - who met at uni in 2007. Staving off 'real' jobs in our graduating year, we bought a dirt-cheap handycam off Ebay and set out to India to follow the journeys of South Asian students who dreamt of migrating to Australia.
Thankfully, SBS were interested and the documentary (we called it Convenient Education) was launched online in August 2012 and broadcast in July 2013. We formed Walking Fish in 2012, named after our pet axolotyl Eto'o who died that year. RIP.
We've since made short documentaries for the likes of Vice and The Guardian, as well as online content for a range of clients. We are currently working on a feature documentary called Big in Japan, a film about the nature of fame through the journeys of foreign celebrities in Japan.
Convenient Education

Convenient Education is an interactive documentary that we made for one of Australia's public broadcasters, the Special Broadcasting Service (SBS), with funding from Film Victoria and Screen Australia. It was produced in collaboration with transmedia production company Chocolate Liberation Front.
Combining the lucid strengths of linear documentary storytelling with the new interactive possibilities of the internet, this multi-perspective story follows the triumphs of an international education industry flourishing because of the policy linking education and migration, the unseen impact this has on the wider Australian community, and the experiences of the student migrants at the heart of it. Aired on SBS2 and nominated for ATOM award.
WATCH NOW
Big in Japan

What is fame? How does it change us? And why is its allure so intoxicating? After spending two years living and filming in Tokyo, we are now currently in post-production on our first feature length documentary, Big in Japan, that explores these very questions. After Convenient Education, we were on the lookout for another story. We'd heard about foreigners who, despite being relative nobodies in their nation of origin, were, to borrow the phrase 'Big in Japan'.
Naturally, we were curious to see if this was true and to find out how such a seemingly arbitrary fame could transform and affect people. So in 2013, we decided to ship our lives and girlfriends over to Tokyo to try to make one of our friends famous and to hang out with a bunch of oddballs transfixed by fame's gaze. Big in Japan is the story of those two years - a tragicomedy full of sacrifice, delusion, alienation and ultimately love.
WEBSITE
THE TEAM
The three of us have been good mates since we met at uni back in '07. We've lived in the same house, gone travelling together, and we even once slept in the same single bed when we were lost and penniless in Kashmir. Hopefully, that will never happen again.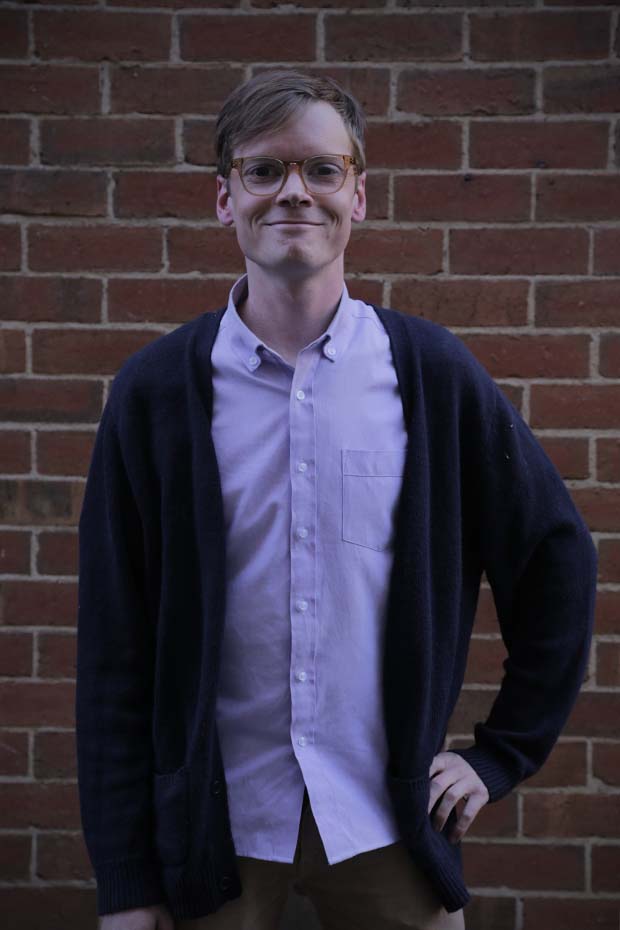 David Elliot-Jones
Producer and Writer
Born in the UK and raised in rural Australia from his teens, his interest in storytelling stems from a perpetual taste for adventure and a need to understand and interpret the world.
He is also a qualified journalist who has worked in print, radio and online.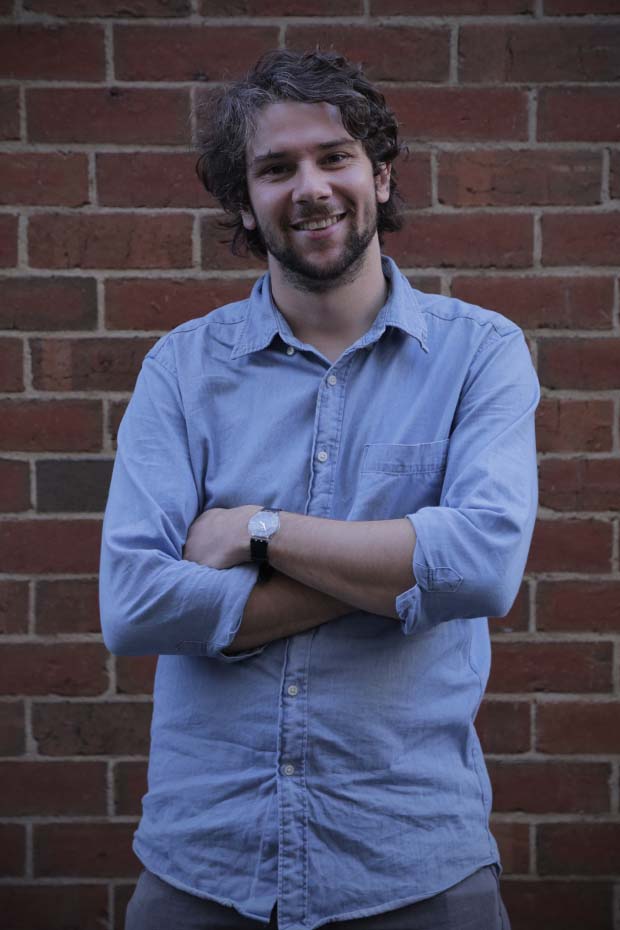 Lachlan Mcleod
Director and Cameraman
Lachlan's first incarnation as a filmmaker came as an overzealous child drawing narratives from family trip footage.
He views documentary as an immersive medium that questions, challenges and redefines our assumptions of the world and has a particular interest in human stories that offer insight into larger truths.
Louis Dai
Director and Editor
Louis Dai was born to a Vietnamese migrant family in Footscray, Australia.
As an independent film-maker and writer with an interest in social issues and peculiar sub-cultures, he has covered a wild range of topics from balloon fetishism to Indigenous over-representation in the criminal justice system. His clients have included The Sunday Age, VICE Australia, Guardian Australia, Metropolis, and SBS.
HOW WE WORK
A brand video should entertain and create value in and of itself, reinforcing brand image and giving new onlookers a reason to follow you. We specialise in narrative-driven, documentary style content for web/online platforms and cater for a diverse budget range.
After an initial chat about the project, we gather information and research the real-life parameters of the potential narrative. Essentially, this is about getting to know your brand, finding potential characters and settings, and knowing the story firsthand.
Once we are satisfied that we have the right components for an engaging story that meets the project's objectives, we present this to you as a story summary to review. Before moving onto production, we deliver a comprehensive plan with a budget, shooting schedule and delivery dates.
After shooting and editing, you can review the first-cut and we'll make any necessary changes before final delivery. We can make the video in any format and can also assist with the launch.
Contact
Tell us about your idea! Or just say hi.
Show Location
ADDRESS

2/529 Rae St Fitzroy North

Melbourne, AU

PHONE

0476 929 194
Contact
Tell us about your idea! Or just say hi.
Show Location
ADDRESS

2/529 Rae St Fitzroy North

Melbourne, AU

PHONE

0476 929 194